Jesus House for men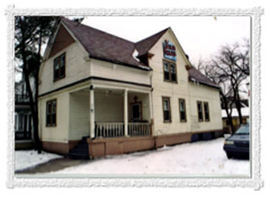 The Jesus House is a men's housing facility which provides hope, direction, and a sense of purpose for men who have experienced negative life altering situations.
Drugs, alcohol, and crime have separated many men from a life of hope, which we fervently attempt to achieve through a daily structured teaching, discipleship, and work related program. Bible based answers are given to these men to give them a true sense of purpose. Christian instructions set men free to become the men God created them to be.
We believe no man walking the face of this earth is beyond hope. A total transformation of a life is available through the power of God's love. We demonstrate this on a daily basis on a personal level to teach a new way of life. Genuine compassion and care for a human being has the power to change any life. The Jesus House exists to accomplish these goals and give men a new future and a hope.
Pages: 1 2