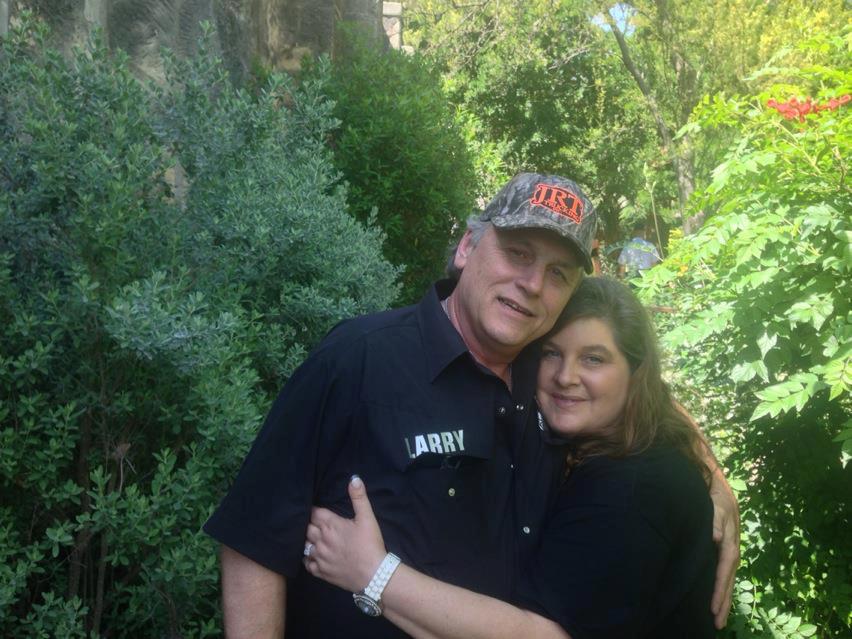 "I Had Been Up For Days Smoking Crack!"
By: Marcia Lunsford
This testimony has been a long time coming and I have put a lot of thought into what I wanted to say.  There is a life time of things that need to be said.  God used Peacemakers to change my life and my heart around.  When I walked through the doors of Peacemakers I was just a body without any hope and barely a human being.  I was tired from years of cocaine abuse and the life an addicted person lives. I found my way to Peacemakers in winter of 2009. I was tired and dirty from days on the street, sleeping in abandoned buildings and ready to give up on life.  I had met Pastor Steve earlier in the year, he stuck me as the type of man that knew the life of an addict and he had a way about him that put you at ease.  It did not matter what you looked like or where you came from, he had something that I wanted and needed so much, the ability to love someone (myself) and though the hard times lean on our Lord and do not worry about the things of this world.  I just didn't know how true to life that really was.
As I said, I found myself alone and tired with nowhere to call home. I had been up for days smoking crack and had lost all hope and just wanted to go somewhere and die.  I thought of Peacemakers and of course in my mind I thought, "I'll just go there for a few days and rest up."  I walked in and asked for Pastor Steve, I refused to talk to anyone else.  There was a couch sitting by the doorway (had to stay close to the exit in case I needed to leave really fast).  Hours later I remember waking to the sound of boots on the floor pacing back and forth.  In my drug hazed mind I thought "what have I done?"  I am for sure going to be put out of here. ( my hand was clutching my crack pipe as hard as it could).
I looked up and there was Pastor Steve just waiting for me to surrender.  And surrender I did!  Later that day I was taken to the Mercy House to start my journey to freedom and the love of a body of people at Peacemakers.  They wanted nothing from me but for me to know God loves me and had created me for His purpose.  God had a lot to teach me.  At first, I had no idea that He had chosen Peacemakers to love me through the hard times and teach me about the love of our Lord and Savior Jesus Christ.  It took some years and some ups and some downs but God and Peacemakers were always there to pick me up, dust me off and love me until I could love myself.  They never gave up because as they say at Peacemakers, "LOVE NEVER FAILS".  It was more than a warm place to stay and food to eat, it was about forgiveness, kindness, love, and giving to others.  Most of all learning to serve others and love myself and my neighbor.   Through serving God and others we begin to realize our lives are not lost. We do have something to offer God and Peacemakers helps you to slowly return to society with your head held high and hope in your heart.  I'll never forget Peacemakers and I will always be grateful to Pastor Steve for not giving up when others did.  Ms Elaine for teaching me how a quiet spirit says so much.  Jeremiah for making me laugh and showing me life can be so much fun without the things of the world, but with the peace of God.   Joy for showing me that a kind word and a big hug go a long way. To all my family at Peacemakers for showing me the love of God will get you through it all.
If you need a place of Peace and Love and Caring and want to change your life go to Peacemakers and let them teach you about the love of God.
Where am I today?  I've been drug free for four years now!  Today I have a relationship with my two children that drugs kept me away from for most of their growing up years.  I have the love and trust of my family that I hurt so much in my days of living it up in the streets.  I have a career, a wonderful life with a man who adores me and we love life and serve the Lord with our whole hearts.  I owe it all to Peacemakers because that is where I began my journey home to the Father above.  He stretched out His arms and loved me through His servants at Peacemakers, taught me to love God, myself, and to always take the time to show others how God works in the lives of those that have given up and feel that life is just not worth living anymore.

If you need help, if you are out there, lost and alone, go to the Peacemakers on Chene street in Detroit, Michigan.  It might just change your life; it sure changed mine.
God will meet you at the door.  You will find love and comfort, you won't be judged by the past but loved through the hurt of the healing process and taught that LOVE REALLY NEVER FAILS. 
Thank You Peacemakers! I am forever grateful for all you have done for me.  Is there a reason for that old building on Chene Street?  You bet there is!  You will find God and His love inside those purple doors…..I did.