Peacemakers International In Haiti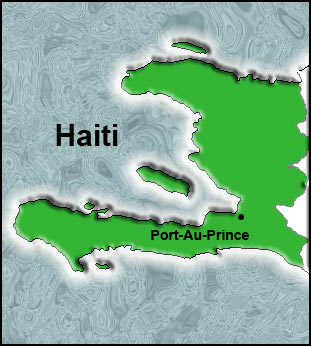 Since 1983 Pastor Truman Gustove has become a part of our lives and many mission trips have transpired since then! Pastor Truman adopted Peacemakers International as his church name many years ago. He is a co-laborer with us in the Kingdom and a very dear personal friend. Has has six churches in Haiti, many needy families and also children who need financial support.
A program for children was started in the 1980′s and continues to this day. Many children are waiting for your show of love and financial support. For as little as $25 a month you may adopt a child and this will cover food, clothes and education. We have seen many lives touched through this program. You will receive communication, pictures and detailed information for your support. There is no better way to effect a life than to share in this program!
Truman also now has a VISA which took 17 long years of continual work with his government and now pays yearly visits to us in the United States. He has many miracle testimonies of how God has delivered him and his people. There has been ongoing killing which has taken place even in his churches. Please pray for Truman and his people. They pray for us with fervor.  For more info, call Sheila at 586-556-4633 🙂